Cisco certification takes you as far as you want to go. From the essentials of CCENT to CCIE, the most prestigious certification in the industry, you can develop and pursue your own professional development, keep track of the constant updates and innovations in technology, and keep your learning alive.
Cisco Certified Network Associate (200-301 CCNA) 
We prepare learners to take the 200-301 CCNA exam — the one exam required to earn the Cisco Certified Network Associate certification.
Who Should Take 200-301 CCNA Training?
This CCNA training is considered associate-level Cisco training, which means it was designed for junior network administrators. This 200-301 CCNA course is valuable for new IT professionals with at least a year of experience with networks and experienced network administrators looking to validate their Cisco skills.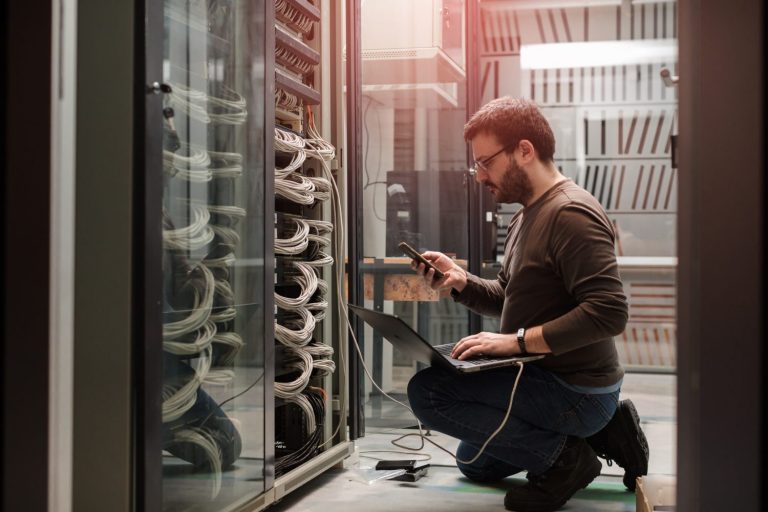 New or Aspiring Network Administrators
Learning networking technologies for the first time can seem like a daunting task. From subnetting to spanning trees, there is a lot to study and understand. Our CCNA training lays it all out for the new network professional. The course is both broad and deep, covering important topics in a way that prepares you for the challenging CCNA exams.
Experienced Network Administrators
The technologies associated with Cisco routing and switching have been around for a long time now. But in the fast-paced telecommunications industry, a good deal of the technology changes every year. That's why Cisco requires regular recertification for CCNA professionals. CCNA training will help experienced professionals refresh their skills and prepare for recertification.
Cisco Certified Network Professional Routing (300-410 CCNP) 
This intermediate Cisco training covers the objectives in the 300-410 ENARSI exam, which is one of the two exams required to earn the CCNP Routing certification.
Who Should Take 300-410 ENARSI Training?
This CCNP Routing training is considered professional-level Cisco training, which means it was designed for network engineers. This routing and switching skills course is designed for network engineers with three to five years of experience with network infrastructure.
New or Aspiring Network Engineers
For a new or aspiring network engineer, this CCNP Routing training should appeal if you're somewhat uncertain about where you want your career to go, but know you want to master routing and switching technologies and applications. The familiarity you'll gain with advanced enterprise routing tools and protocols will mean you can specialize even further in routing and switching, or progress to different specializations.
Experienced Network Engineers
Mastery in configuring Open Shortest Path First (OSPF)v2 and OPSFv3, Enhanced Interior Gateway Routing Protocol (EIGRP), and Multiprotocol-Border Gateway Protocol (MP-BGP) in both IPv4 and IPv6 environments isn't something every network engineer needs to know. But if you've been working as a network engineer for several years, and you want that mastery, you can get it with this training.
You own a business. We have a strategy. Grow your business with us. Follow us for more info.
© Copyright 2021 All rights reserved by EleTechCorp. https://www.eletechcorp.com/